Welcome to Nemasket Hill
LATEST NEWS:
Our new 2015 'Keeper' shirts have arrived! Nice quality Gildan shirts. Yours for a donation of $15 or more… you must know someone you think is a "Keeper!", buy 'em a shirt to prove it and help out a worthy cause.

All donations go towards cemetery upkeep, ie: equipment purchase and maintenance, gas and diesel fuel, road and building repairs and improvements. Contact us to purchase.

Nemasket Hill's Civil War Celebration & Encampment – Help us to honor Civil War veterans September 19 & 20, 2015. 

During the Civil War period 

Middleboro sent 426 men into service. We have close to 100 veterans at NHC. Most of the men from Middleboro joined the 18th, 32nd and 40th Mass, but we also have men from Maine, Rhode Island, New Jersey, Vermont and Connecticut. 

Union Reenactors from the New England Brigade will be on hand to answer your questions about military life in the 1860's, including weapons, tactics, camp life, medicine and food.

Click here for more details…
02/15/2015 – Snow, snow, and more snow!
12/6/2014 – Photos from the Stone Dedication Ceremony:
Stone Dedication Ceremony –

Saturday December 6 at 11 am

 

Angels in America

 will be unveiling the stone for the babies at Nemasket Hill Cemetery! Mark your calendars and come and join us – gathering at COA immediately following.  ALL are welcome. Thank you to all who supported the 5k and the efforts to get this done.
ABOUT THE CEMETERY:
Nemasket Hill Cemetery is a cemetery located in Middleborough, Massachusetts. It was set aside as a burial ground in 1662, and is the oldest in Middleborough. The oldest engraved headstone here (and within the town of Middleborough) is that of Elizabeth Vaughan, who died on June 24, 1693.[1]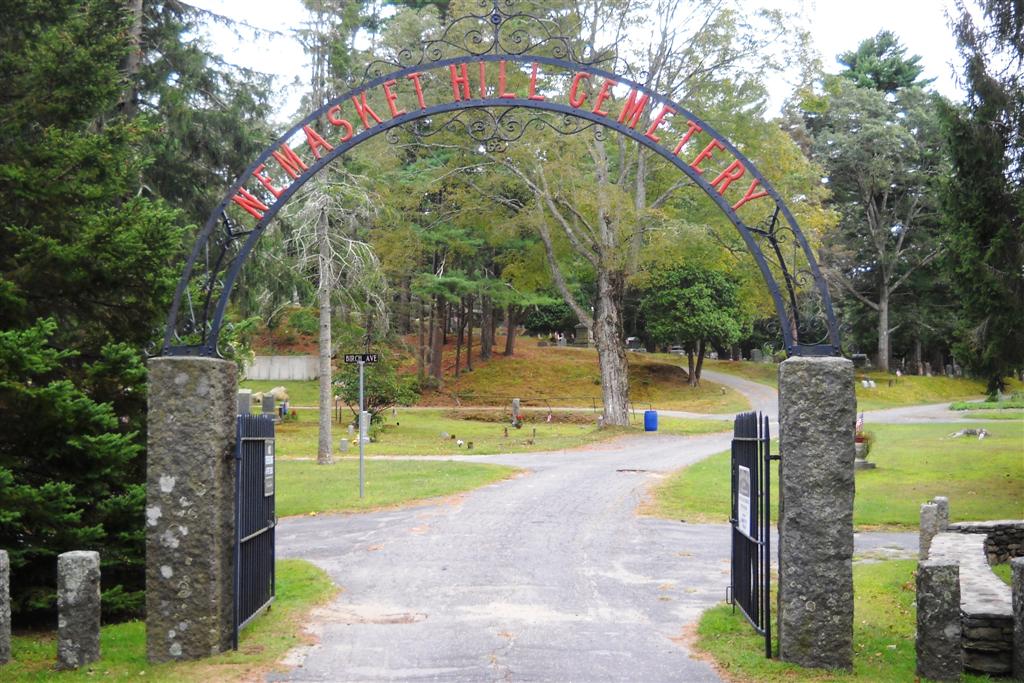 The Nemasket Hill Cemetery Association holds Annual Meetings on the third Saturday in April at the Middleborough Public Library. The meeting are open to the public.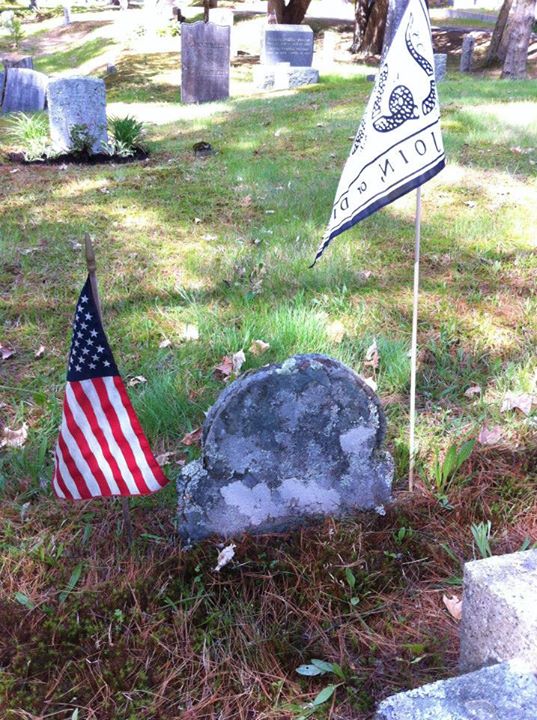 The cemetery has been in continuous operation since it was established. The cemetery was incorporated on March 24, 1885. The Nemasket Cemetery Circle was a group that was active in the early part of the 1900s and they raised funds that financed various cemetery improvement projects. In 1919, a bridge was erected from North Street over the Nemasket River and connected to wooden stairs that ascended the hill to access the cemetery. The bridge is no longer present, but the stairs remain. During the 1920s, a Chapel was built. In 2009, the cemetery added a columbarium.